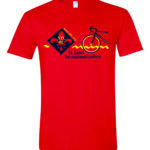 T-Shirts, Unisex sizing – short sleeve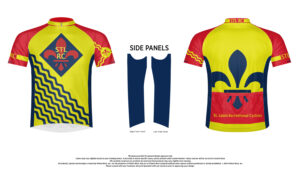 Jerseys – Men and Women –  short sleeve
The club has a limited and varied supply of men's and women's cycling jerseys and tees available for purchase at competitive pricing.  Our jerseys have been distinctly designed with colors and the iconic fleur-de-lis – long a symbol of the French heritage of St. Louis.  These Primal jerseys are of top quality, attractive, and highly visible while riding.  
Members are expected to pay in advance for these apparel purchases and will arrange pick-up from Janis Thompson to reduce shipping charges.
We also organize club-wide purchases directly from Primal and our t-shirt vendor on an as needed basis.  Please email Janis Thompson, janthompson617@gmail.com, for further information.